---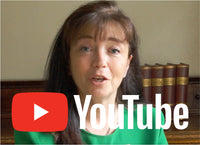 A promotional video is like throwing your doors open 24 hours a day 7 days a week and inviting everyone in.
It is the safest, most effective tool to attract new customers and show them around your home.
In the current climate, actively seeking new business has never been more important.
Our unique video service provides you with a professional presentation that is welcoming, costs very little and is 100% safe.
Anyone looking for a care home can view your home inside and out at their leisure and show it to the rest of the family too. They can see your facilities and even meet the staff and Manager.

In many ways it's better than visiting the home itself.
How effective is video as a marketing tool?
If you're still wondering if it's worth the effort, one of our recent customers who gave us their self-shot video clips has had their video viewed over 500 times on Youtube and propelled their occupancy from 65% to 100% (that's 21 new residents) in a matter of weeks, and the enquiries continue to come in.
This is an impressive outcome by any standards, but in the middle of a global pandemic, it's nothing short of outstanding.
A promotional video is perfect for your website and for direct marketing and social media. It's also the most effective tool for responding to new enquiries
It's guaranteed to create a great first impression!
A complete promotional video is just £395 + vat and includes;
Fully finished video of optimum length (but not restricted to) 90 to 120 seconds.
Opening and closing graphics, including animation if required
Audio tracks and post-editing voice-over if required
Fully edited and optimised output
Free online hosting for as long as you need it
If this looks like great value money, it is!
So how do we do it?
With the advent of the Covid 19 virus, having a photographer visit your home simply isn't an option. Not only is it an unacceptable risk, it's also an unnecessary cost, so we produce your video presentations using content you provide.
DON'T PANIC: you don't need to be Steven Spielberg and it is surprisingly easy.
There are two types of content you can provide: stills and video. 
We can use either or a combination of both to create your video.
Stills:

Many clients have previously invested in a stills photography shoot for use on a website and in brochures. The example below is produced entirely from 24 still photos our client already had, so there was almost no effort whatsoever required on their part. They simply provided a folder of photos and we did the rest.
Shooting Video:

Everyone knows you can take photos and video with your phone, but you may be very surprised at just how good the quality can be. Your phone is a handy weapon when it comes to shooting all the video we need to create a great presentation and a powerful marketing tool for your home.
To help you (and us) we'll provide tips and support to help you create the video clips we need to show your home at its best, and it's really very simple.
The hardest part is having a clear idea of what you want to show in the video – which probably isn't really very hard at all. With the adjustment of a couple of basic settings you're ready to go, hen all you need to do is hold your phone the right way round and it will do the rest for you.  
If you'd like to work with us to create a compelling digital showcase for your home, we'd like to help you as much as we can to ensure the best results.

Start by downloading the Tip Sheet for shooting your video clips and if you want more help you can call or email us for advice or check out the vast array of videos on Youtube about shooting great video on your phone. There's a particularly good one you can watch below which is a Beginners Guide anyone will find easy to follow. 
Video really is the perfect medium to help your Care Home business in these most difficult of times. The sooner you get your own video out there and working for you, the better.
If you have any questions about how we can work together on a teeny weeny budget to get you some great results, please email or pick up the phone. We'll be delighted to help.
TCHD: Because we love what we do.